Hiiiiiiii. I just did a ranking-question survey and got the responses. When I go to the summary page to analyze my responses, something is unclear to me. At the right side of the choices list, there are # average displayed. There are #3.71 average, #4.81 average, #5.11 average and so on. May I know what do they mean and how do i calculate to get the numbers? I've been trying to figure out those numbers for hours but i only came to the road end. 

p/s : i edited out the questions and answer list beforehand. thank you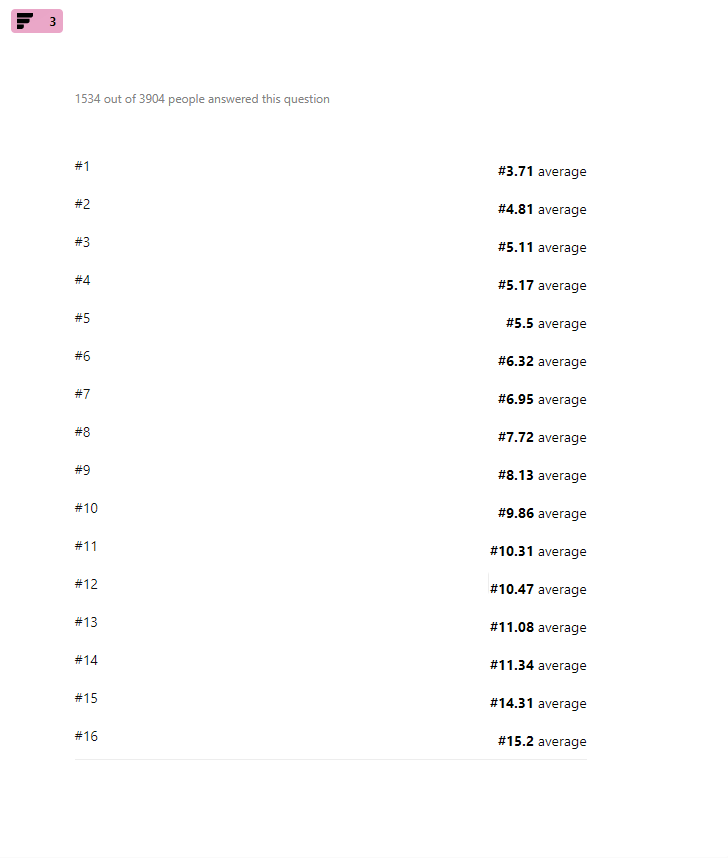 And this is the details of #1 choice. From 1-16, the responses show that it's been ranked as no. 1
But what really bothers me, at the top right there is a display of #3.71 average. Now, i really hope if there's anyone could tell me where did this number came from and how to get it.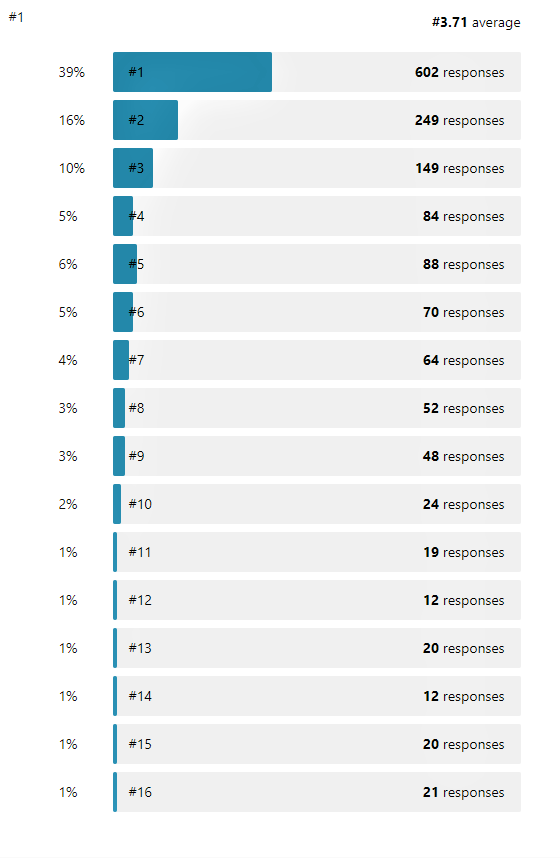 I hope for help or answers from anyone asap :( Thank you very much