Hi Typeform Community,
I'm stuck on this query. I've reviewed many of the issues others have shared and yet, still can't seem to figure this one out. Here is where I'm stuck.
Q9: What level of access do you have?
(Choose as many as you like)
A - I manage servers….
B - I manage websites….
C- I develop extensions….
D- None of the above
Depending on the answer. Each has follow-up questions.
A= Grouped with 8 questions
B= Grouped with 6 questions
C= Grouped with 3 questions
I took me awhile, but I finally was able to get the queries to work across all multiples.
ABC = jumps correctly
AC = jumps correctly
AB = jumps correctly
BC = jumps correctly
A = jumps correctly
B = jumps correctly
C = jumps correctly
Where I'm stuck is on D (none of the above) This should go to in all other cases (go to Q17 - what is your email)> if not A, B, or C - Jump to Q17 - what is your email address? 
I've tried everything to get this to work correctly. I've added additional logic, I've removed logic, and every time, when I select D - it takes me to A. I'm sure it's something simple. I would greatly appreciate the help.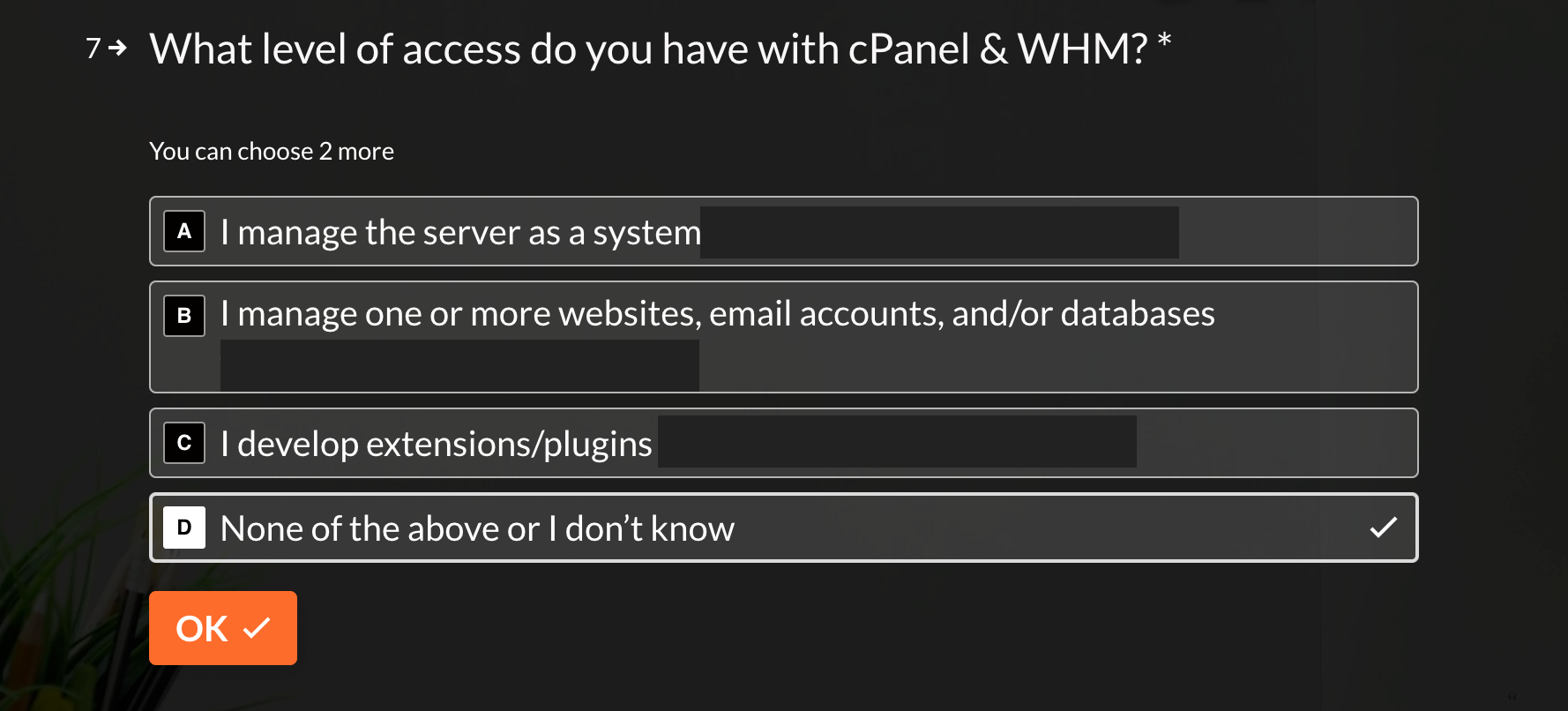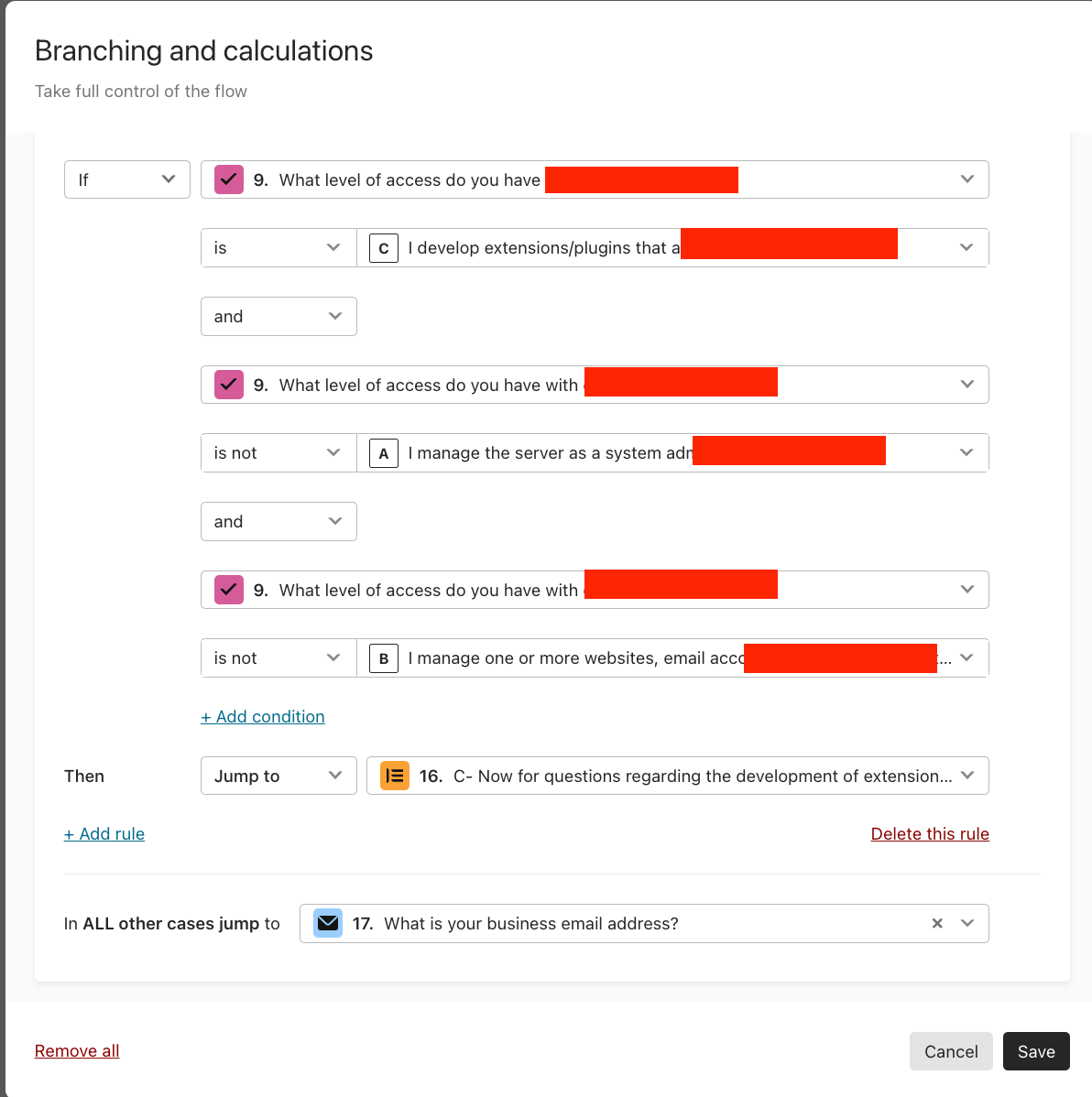 I reviewed the Order grouping/Branch logic to keep generic questions at the end. It was working earlier when I solved for A, B, & C- but broke once I solved for the combos. ABC, AB, BC, etc...
> https://www.typeform.com/help/a/ordering-logic-4403183643796/
Thanks in advance! 
J