It's far too early in the morning for my brain to work correctly I think, can I run something past the community and get some assistance?
We have a form where we ask the user on #16 what fire rating they require. A) is None, B and C are 1 and 2 Hours respectively.
On #17, we ask if they need any additional ratings - such as airtight, acoustic, smoke seals.
On #19, we ask what they lock they would like.
The desired outcome is:
if a user selects B or C on #16, we want to skip question #19 entirely and send them to #21, but still send the user to question #17.
My question is, where should the logic go? I have tried putting the logic on #16, but this hasn't worked.
I also tried putting it on #17, thinking if it was the question before it would easily bypass the next question. But that didn't work either and now I am utterly perplexed. This is how this looks: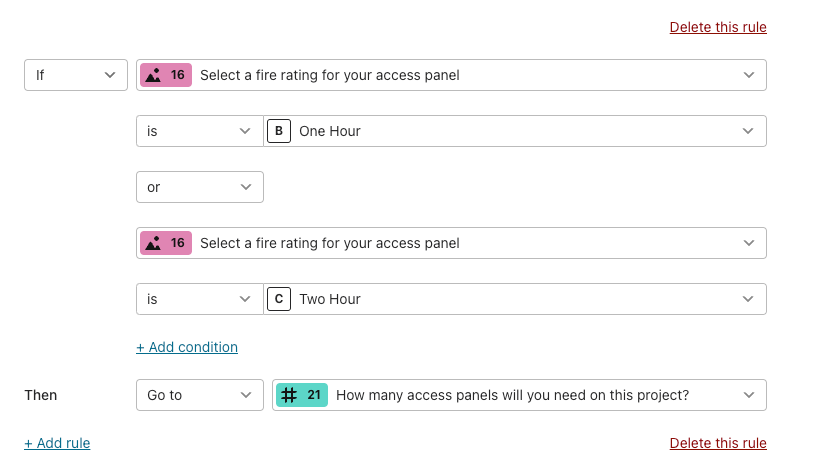 However there's a bunch of other logic on this question, and I know ordering matters with Typeform. Could this be the issue?