Hello!
This question is probably piece of cake for you, but I just don't know how to solve it. 
I've used the typical sharing code from Typeforms form → share page: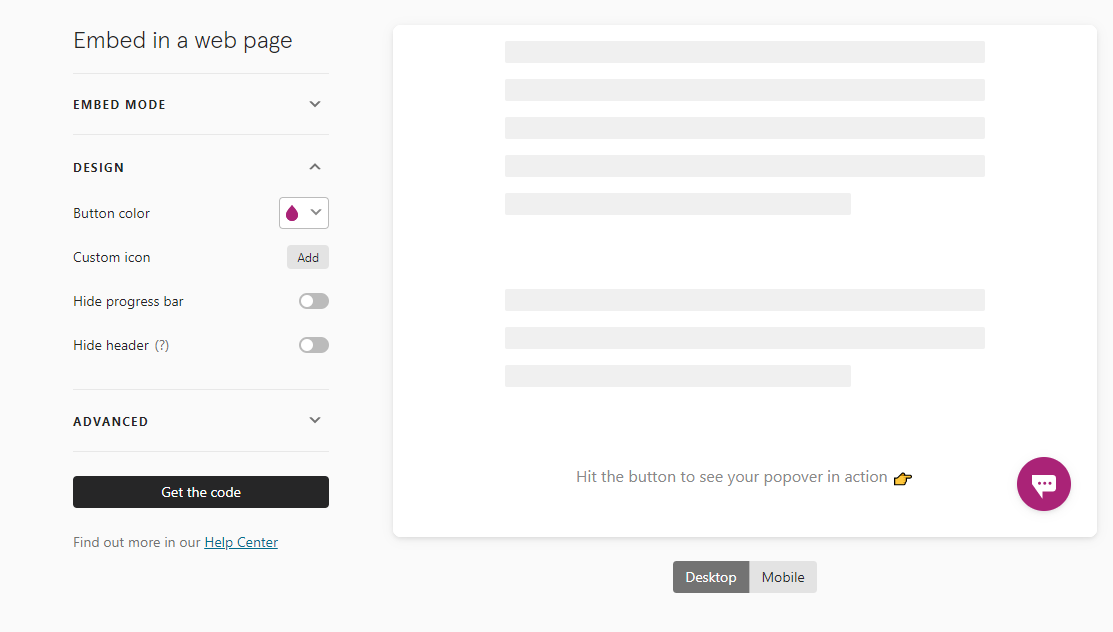 My problem is, that the pop-over is a bit too small for the form.
Then I tried the custom embed code, and it works perfectly, but I need to make some changes to the button.
Code: 

Button in action:

So, what I'm missing, is the right color and some custom positioning for the button (otherwise our cookie consent box hides it).
Should I just create some CSS overrides, or is there better way to do it?
Thank you in advance!