Hi all,
i have a question concerning the embedding mode and visibility of launch buttons.
I want to embed my survey as pop-up window at our page. I don't want to use a launch button, but show the survey by pageload WITHOUT any launch button.
However the option "show launch button ON/OFF" is not visible anymore in my typeform template when choosing "pop-up" as embedding mode. 
Is there any possibility to hide the launch button in pop-up windows? 
Thank's a lot ;)
Here is a picture of the desired option which is not displayed anymore when selecting "pop-up" as embedding mode.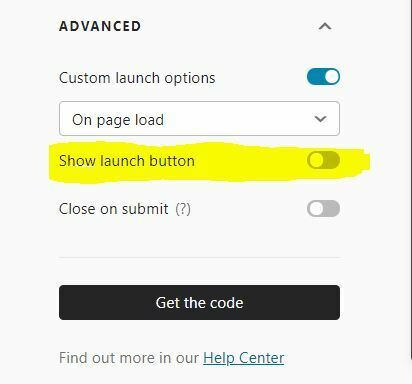 When choosing "pop-up" mode it looks like this (iin the past there was an option to hide launch button as far as I remember…